About Us
Each year, nearly 200,000 people in America receive the life-altering diagnosis of breast cancer. In Maryland, more than 5,000 families cope with that reality annually. Founded in 2002, The Red Devils is a 501 (c) (3) organization based in Baltimore whose mission is to fund services that improve the quality of life for breast cancer patients and their families.
Who Are We and What Do We Do?
Since 2002, The Red Devils has invested nearly $5 million to fund treatment support for nearly 10,000 breast cancer families so that loved ones may enter or remain in life-saving treatment. We have partnerships with 31 hospitals or other facilities throughout Maryland. Medical staff and social workers at those hospitals refer their patients to our approved business partners who provide a variety of treatment support services at no charge to the patients living or being treated in Maryland.
Our Services
The Red Devils funds support in three program areas that align with the most common barriers to treatment breast cancer patients encounter. Patients and their families can turn to us assist with:
Treatment Transportation: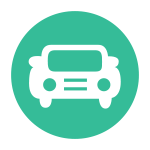 Taxi voucher
Gasoline cards
Bridge tolls
Metro passes
Parking
Sedan and van service
Family Support: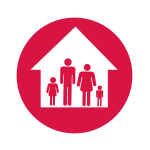 Meals and groceries
House cleaning
Utilities
Rent and mortgage
Childcare and respite care
Medical Services and Treatment-Related Therapies:
Chemotherapy and radiation treatments
Medical co-payments and insurance premiums
Exams
Acupuncture and massage therapy
Medical equipment and prostheses
The Red Devils is a Maryland charitable organization inspired by the courage, grace and humor of two young women, Jessica Cowling and Ginny Schardt, who refused to be defined by their disease.
Jessica died in July 2002 and Ginny in August 2002 at the far too young ages of 31 and 44. Ginny and Jessica were surrounded by families and friends who loved and supported them every step of their journey. Others may not be so fortunate.
Please take a moment see our pages dedicated to them: Jessica Cowling 1970 – 2002 | Ginny Schardt 1957 – 2002