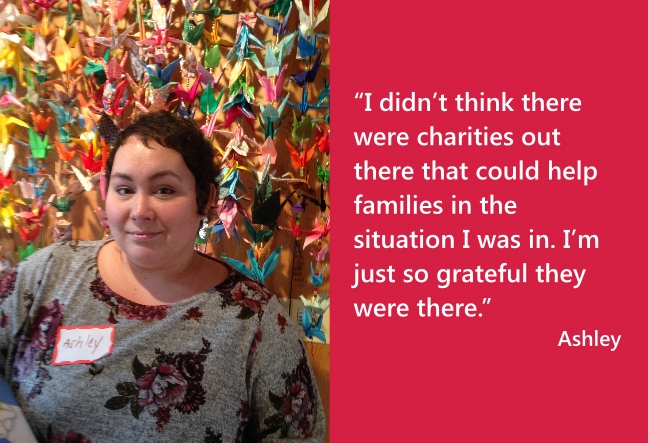 This #GivingTuesday

"Little did I know in September of 2017 that I was going to be a part of a statistic; I was the one. The one out of eight women diagnosed with breast cancer. I knew this was going to affect me physically, mentally and emotionally but I wasn't prepared for the financial burden," Ashley shared recently. "I didn't realize all the time away from work I would actually be missing and it started to take a major toll on my paycheck. That's when The Red Devils stepped in."
Families like Ashley's need your help.
"Here is a group of people that didn't know much about me but knew I was in need of help and they came into a my life when I needed it the most," she continued.
Our hearts break knowing we simply don't have the resources to provide care and support to all 5,200 women in Maryland diagnosed with breast cancer each year. Your #GivingTuesday donation relieves their stress and cares for them during the most vulnerable time in their lives.