Roundup for Change
Heather Garner was a longtime employee of Employment Background Investigations, Inc. (EBI). Sadly, she passed away from cancer in 2011 at just 37 years old. She was initially diagnosed with breast cancer, which tragically evolved into brain cancer in less than a year.
Our inaugural Rounding Up Club membership registration is sponsored by EBI in her memory.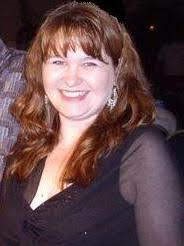 During her battle, Heather connected with The Red Devils for much-needed treatment support, including meals for her family and assistance with their utility bills. Heather was very family-oriented and loved her children immensely. She had a huge heart and her smile was contagious — qualities that made her beloved by both her Red Devils friends and EBI family.
In 2019, EBI dedicated its "Happy University Learning Center" to Heather, and  are proud to continue her legacy through The Red Devils Rounding Up membership campaign. When you download the Round Up app, you can donate the change from your credit and debit card purchases to help The Red Devils continue its mission of serving incredible people like Heather.